---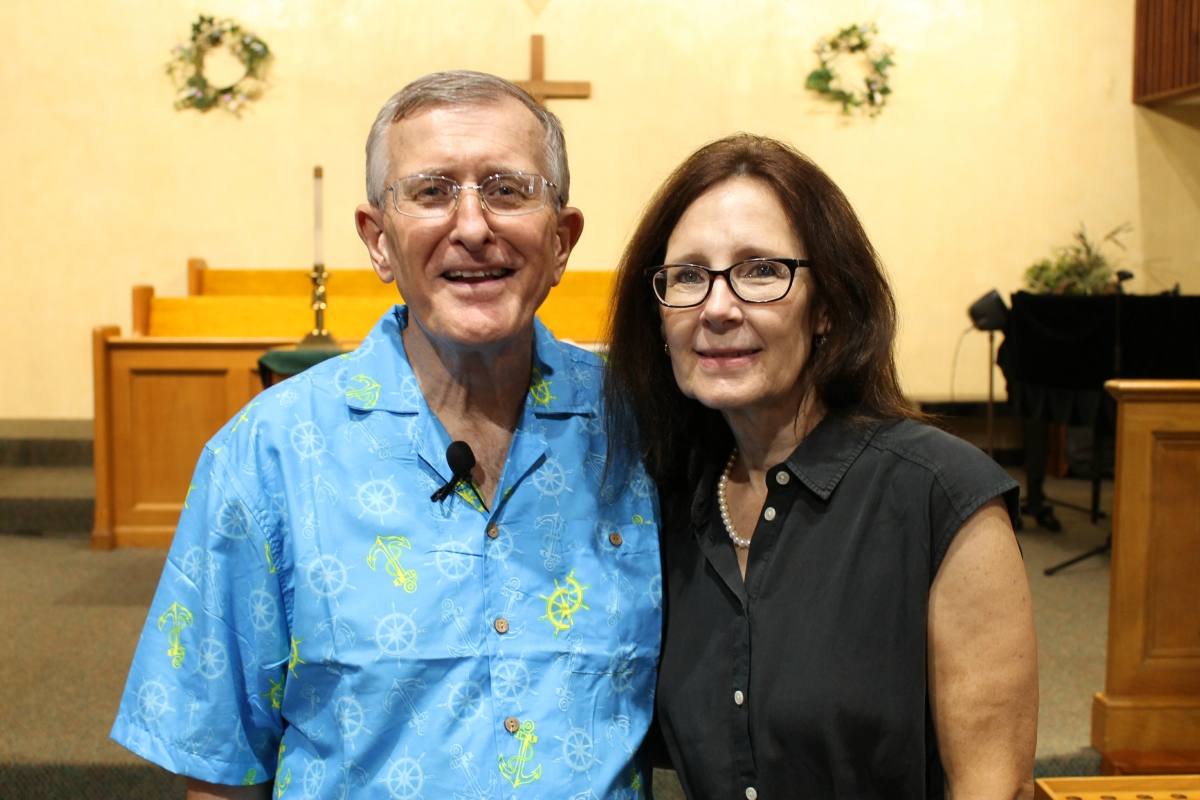 ---
Pastor Jonathan Singleton and his wife Caroline
Thank you for visiting and learning more about First Methodist Church of Clewiston here at our website.  We hope that when you are our guest, that you will feel warmly welcomed, and your heart will be so divinely warmed by the love of God through Jesus Christ, that you will be drawn in by the power of the Holy Spirit and you will keep coming back.
Our hope is to build lasting relationships with each other and with God. We meet in our sanctuary for inspiring Worship services on Sundays at 11 A.M. which is also broadcast via our livestream at "Church on the Couch" and you can participate with us at this link: https://churchonthecouch.org/. Children begin to worship with us in the main sanctuary and are invited to attend First Kids Children's Church that begins shortly after the main service begins. Before Worship, we have Sunday school classes for Adults meet in the Life Enrichment Center at 10 A.M.
We believe that true worship is when Jesus invites us to participate in Spirit and in Truth, as he said, "The time is coming and is already here when the true worshipers will worship the Father in Spirit, and in Truth; for the Father seeks such people to be His worshipers" (John 4:23). Each week we meet to worship God through prayer, music, Biblical messages and the discovery of God's fresh plans for each of our lives in our journey to Heaven.  God seeks to meet with us personally, and the Holy Spirit encourages us to experience the abundant life, and invites us to grow in Jesus Christ.  The ultimate goal is to build everlasting relationships with God and one another.
Thank you for visiting our website; please come back often to listen, to grow, and to experience how God is calling you to belong in Christ.  And God is calling you!
In the Agape Love of God, Pastor Jonathan Singleton
Email: [email protected]