---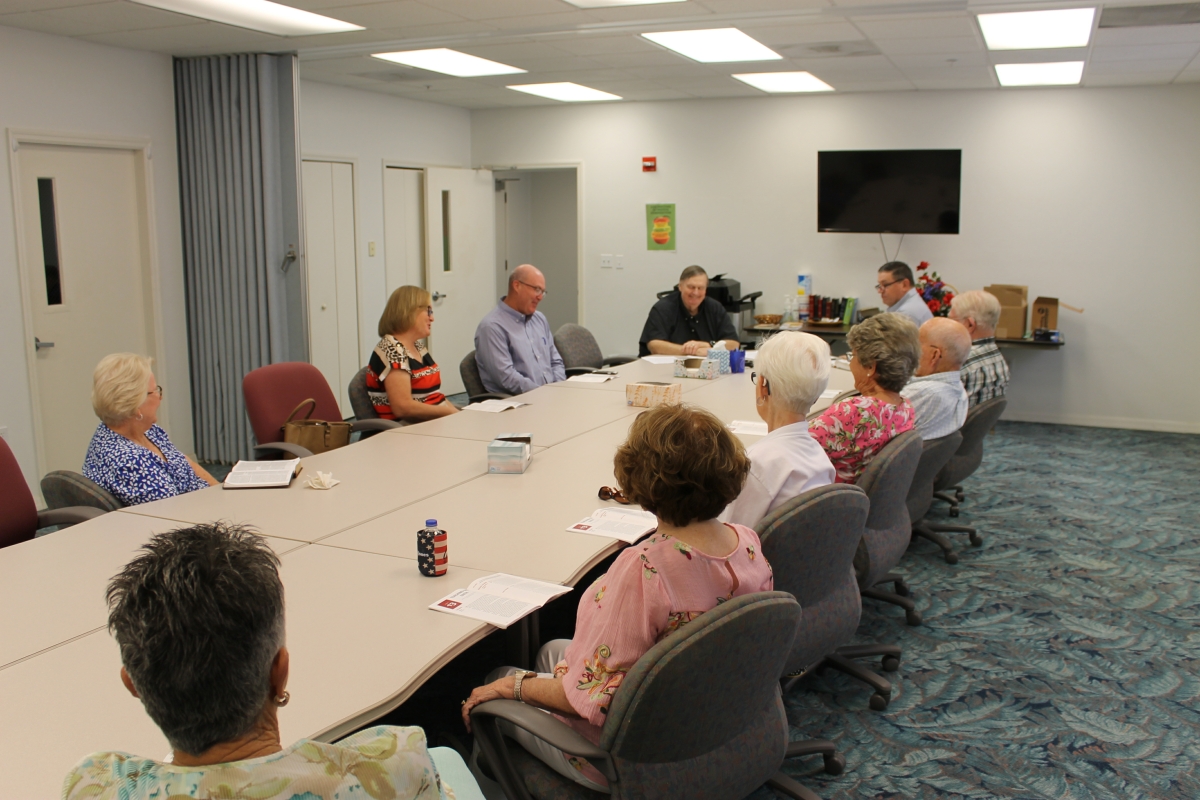 ---
"Where we put Jesus first!"
---
Precepts 
Classes will resume on Thursday, September 7, 2023 thru October 12, 2023. There are two classes meeting at 4:00pm and 7:00pm in the Trinity Room. This fall's Bible Study will be 2 Peter. Class is about a 45 minute discussion and then a 45 minute video. Please contact Scott Jones for information at 863-673-0722. You can also visit precept.org for details about this Bible Study.
B&B Believers
If you are looking for a fun, relaxed atmosphere to learn about Jesus and fellowship with other Believers, B&B might be for you. Bring a snack and your favorite beverage. This adult Bible Study meets  the first Monday of the month in one of the members home. For more information please contact John Wellslager at 863-228-1724.
Women's Bible Study
The John MacArthur Bible Study on 2 Samuel will start on Tuesday, October 10th at 10 o'clock in the Trinity Room of the LEC. If you have not been to this study before, please come. The study will meet every second and fourth Tuesday. We have a wonderful time beginning with prayer concerns and diving into the material. Hope to see you there. Please contact Janet Way at 863-677-1002 for additional information.